The Deuce Gibb Salon has been a part of the New Cumberland community for over 18 years. We offer clients a fun, relaxed atmosphere with some of the most talented hair stylists in the Harrisburg area.
When you walk into The Deuce Gibb Salon you will immediately feel at home, our décor is comfortable, and our attitude is always welcoming and friendly. We do it all, from Soccer Moms to Punk Rock PrincessesGentlemen- we've got you covered too! Please be sure to call ahead for an appointment, we're always busy but it's always a pleasure to meet new friends.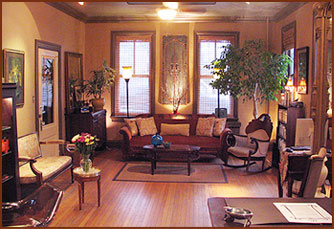 Pure NV BKT

Haircut

Dimensional Hair Colouring

Highlight

If you've been searching for a new style, you've come to the right place. That's because we really understand how important it is to have a look that's right for you. Whatever your needs, we'll help you find the 'do' that's you!